Madrid – Spain
Lifestyle – Madrid
Madrid is the capital and largest city of Spain. It is located in the centre of the Iberian Peninsula, at an altitude of 650 meters above sea level. Madrid is a global city, with a population of over 3.3 million people. It is a major political, economic, and cultural centre for Spain and the European Union.
Madrid is a vibrant and cosmopolitan city with a rich history and culture. It is home to world-class museums, art galleries, historical landmarks, and shopping districts. The city is also known for its lively nightlife and delicious food.
Some of the main attractions in Madrid include:
Prado Museum: (Museo del Prado)  The Prado Museum is one of the world's leading art museums, with a collection of over 8,000 paintings. The museum is home to masterpieces by Spanish artists such as Velázquez, Goya, and El Greco, as well as works by European masters such as Titian, Rubens, and Raphael.
Reina Sofía Museum: (Museo Reina Sofia)  The Reina Sofía Museum is Spain's national museum of modern and contemporary art. The museum's collection includes works by Picasso, Dalí, Miró, and other renowned artists.
Thyssen-Bornemisza Museum: (The Thyssen-Bornemisza) Museum completes the so-called "Golden Triangle of Art" in Madrid, along with the Prado and Reina Sofía museums. The Thyssen-Bornemisza Museum houses a collection of over 1,600 paintings, spanning from the 13th to the 20th centuries.
Royal Palace: (Palacio Real) The Royal Palace of Madrid is the official residence of the Spanish royal family.
Retiro Park: (Parque del Buen Retiro) This expansive park is a favourite spot for locals and tourists alike, featuring beautiful gardens, a large boating lake, and numerous statues and fountains. It's a perfect place to relax and escape the city's hustle and bustle.
 Crystal Palace: (The Palacio de Cristal)  is one of Madrid's most iconic and picturesque landmarks. It is located in the heart of Buen Retiro Park (Parque del Buen Retiro) and is renowned for its stunning architecture.
Plaza Mayor: This grand, rectangular square is surrounded by stunning architecture and is a central hub for events and festivals. It's a great place to enjoy a meal or people-watch.
Gran Vía: Often referred to as Madrid's Broadway, Gran Vía is a major shopping and entertainment street filled with theatres, restaurants, and shops.
Puerta del Sol: Known as the heart of Madrid, Puerta del Sol is a bustling square with historical significance. It's also the site of the iconic Tio Pepe sign and the famous "Kilometer Zero" marker from which all Spanish road distances are measured.  The square is home to the famous clock tower that marks the beginning of the New Year in Spain. Visitors can also see the statue of the Bear and the Strawberry Tree, which is a symbol of Madrid.
Temple of Debod: An ancient Egyptian temple relocated to Madrid, it's a unique and picturesque attraction, especially during sunset.
Catedral de la Almudena (Almudena Cathedral) is the main cathedral of the Archdiocese of Madrid, Spain. It is dedicated to the Virgin Mary under the invocation of the Almudena, and is the seat of the Archbishop of Madrid. The cathedral is located in the heart of Madrid, next to the Royal Palace. It was built over a long period of time, from the late 19th century to the late 20th century, and as a result, it reflects a mix of architectural styles, including neo-Gothic, neo-Classical, and neo-Romanesque.
These are just a few of the many main attractions in Madrid. With its rich history, culture, and vibrant atmosphere, Madrid has something to offer everyone
Here a few of my favourites taken on a recent trip with a galaxy s20 phone.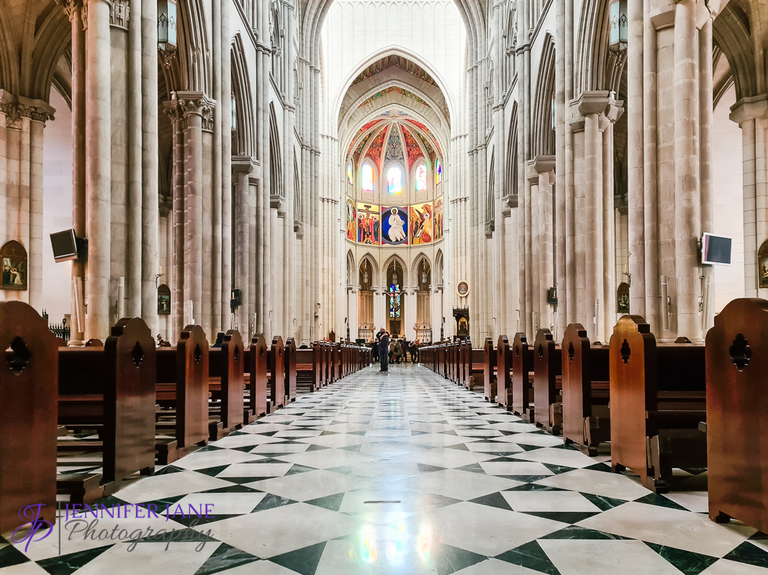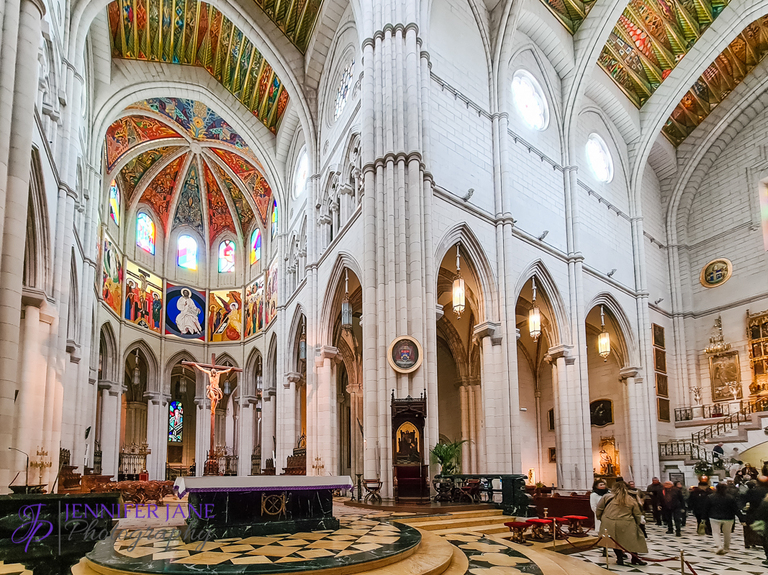 To see more of my photographs taken on this trip please click here